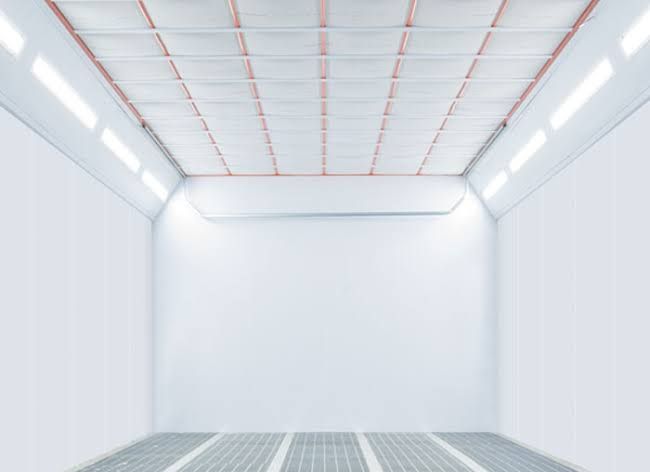 SMART EQUIPMENTS
Led ceiling light
Unsurpassed performance
The first LED lamp in the world for specific use in painting booths. Each of its components has been conceived and designed with the sole objective of providing the best lighting on the market for this sector. ATEX certified
LED ceiling light ATEX certified
smart equipment

certified light

Its special structure is designed to ensure a risk-free environment. In addition, the color rendering does not tire the eyesight, thus preventing visual disturbances for the operator.




smart equipment

stainless steel structure

The structure of the lamp in painted aluminum, with stainless steel clamping components and with a 4 mm tempered glass front, is specifically designed to allow recessed mounting on the wall and guarantee total compatibility with the previous neon lighting structures. The structure is IP67 protected, according to EN-60529 and ensures protection against dust.




smart equipment

high color rendering

Power LEDs designed to optimize light diffusion, combining power and durability and to provide the best solution for quality control and better identification of paint defects. Free of stroboscopic effect and do not tire the eyesight, preventing fatigue and visual disturbances during painting operations.

smart equipment

ids system

The IDS (Integrated Driver System) system allows direct connection in 24 Vdc, without the addition of additional components, in accordance with international low voltage standards. It is also possible to connect the lamp through the use of a 230 V switching.

smart equipment

efficiency technology

The exceptional duration of the light source, over 50,000 hours, does not require replacement operations during the life of the cabin. It guarantees a minimum energy saving of 50% compared to traditional fluorescent lighting and, unlike neon tubes, ensures a constant luminous flux over time, maintaining the same luminous efficiency.



SMART EQUIPMENTS
Touch Screen
Fast and Intuitive

Choosing to install a TOUCH SCREEN control panel means having the control of every function of the plant within "one's finger's" reach.
It can be available in two versions: 5.7 inches and 10.4 inches. These will make all working phases substantially easier.
Information, setting and configuration screens of all working phases can be visualized by means of simple and intuitive steps.
Our technical staff's technological developments allow furthermore a fast diagnosis of the plant via internet, making maintenance and updating procedures quick and immediate."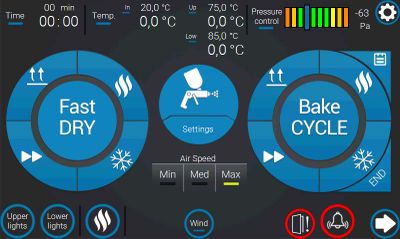 Your work is safe!
All parameters of every phase, from the flash-off to the bake and the cooling, can be saved within the Control Panel memory and displayed any time one has to face a working procedure, which is completely similar to the saved one.
smart equipment

Bake Profiles




Thanks to the flexibility of our software program, up to five different time and temperature parameters can be set up for the same paint bake-phase (that is in general the most delicate), according to its different specific properties.

smart equipment

Waterborne coatings cycle




Thanks to the flexibility of our software program, up to five different time and temperature parameters can be set up for the same paint bake-phase (that is in general the most delicate), according to its different specific properties.

smart equipment

Fast Diagnosis




Fast Diagnosis via Internet

smart equipment

Updated by Compact Flash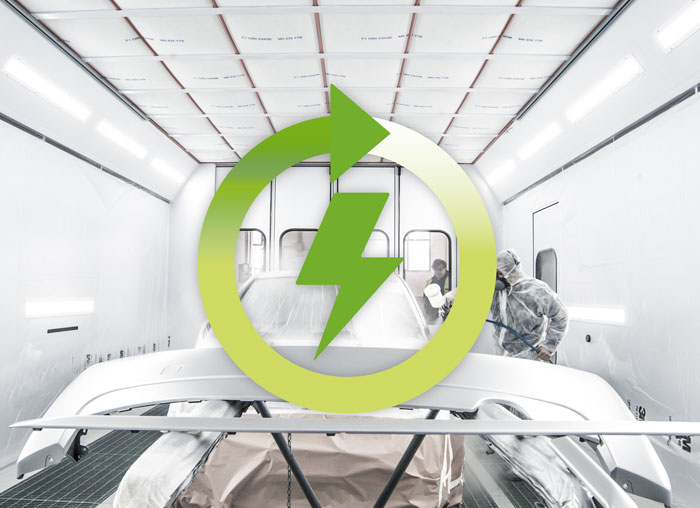 Smart equipments
inverter
The advantages are the energy the savings in fuel and electricity, and the reduction of the stress that cause consumption in the mechanical components during the start-up phase, allowing a longer duration.

I vantaggi del:
wind system
Flash time reduction: Up to 50%
Curing time reduction: up to 60%
Energy saving: up to 30%
smart equipments
wind systems
9 time faster
The WIND SYSTEM improves flash and cure times by evenly increasing air velocity within the paint booth providing an extra boost to air movement that's particularly useful when using waterborne coatings.
Ceiling filters channel pre-filtered cabin air through ductwork to specially-designed blowers located on the exterior of the paint booth. The blowers expedite air velocity up to nine times faster than standard booth air flow and distribute the amplified air to the Wind System's corner wall panels. Each corner panel features four nozzles that disperse air evenly throughout the booth.
When not in use, pneumatic door covers automatically protect nozzles from accidental painting, which in turn optimizes air cleanliness during operation.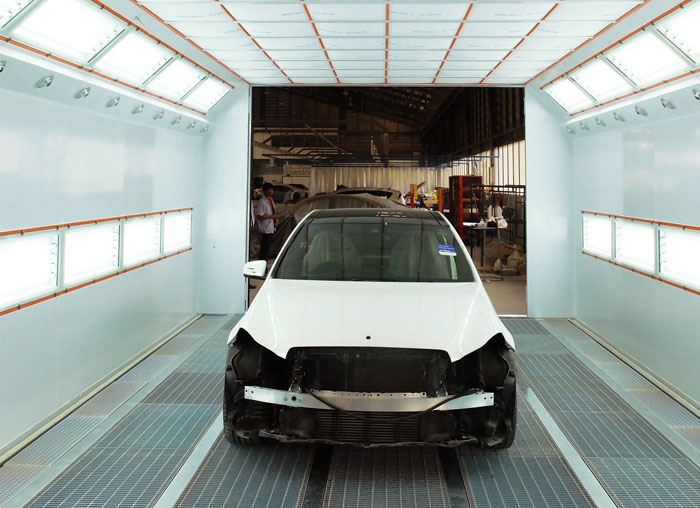 I vantaggi del :
Bruciatore Premix
Low NO emissions
Reduced noise levels
Low CO emission levels
Reduced consumption
* Dati forniti dal costruttore ** Statistiche sul venduto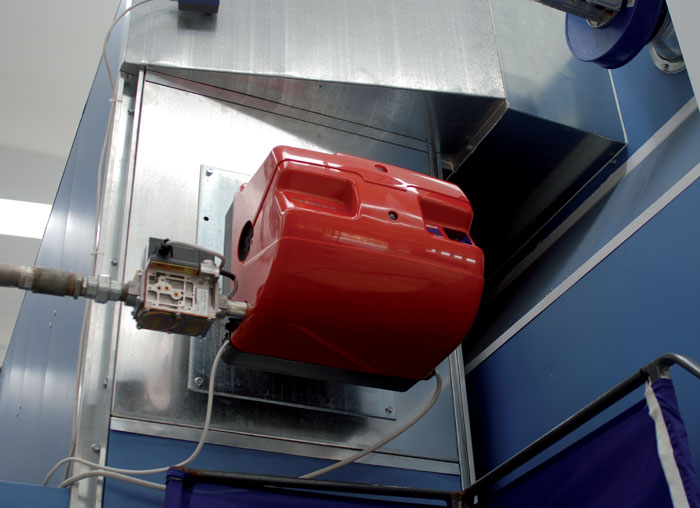 smart equipments
bruciatore premix
Thanks to its pre-mixed burning technology (the air-LPG-gas mix is performed upstream of the burning head), PREMIX burner, available in two different models, RX250 and RX350, that is correspondingly for mild climates and for cold climates, can optimise flame modulation, bring down fuel consumption and substantially reduce CO- and NO-emissions.
Easy modulation, no need for a heat exchanger or a fumes suction pipe, compact structure of the flame (thanks to the manufacturer's patented special distribution shield cap), low tick-over rating, higher air speed (thanks to the lack of boiler and air flow grilles). These are only some of the details which make PREMIX burner the number one as regards efficiency and performance.